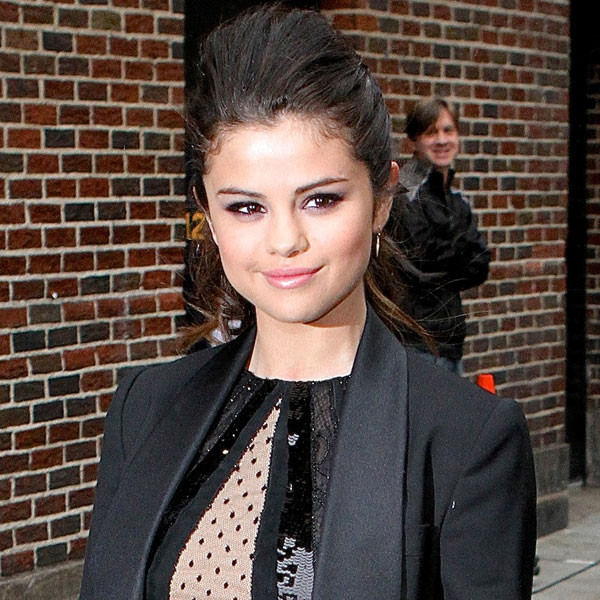 Splash News
It's official, we can put those "Come & Get It" lyric rumors to rest.
With lyrics like "I love you too much, much to hide you, this love ain't finished yet," Selena Gomez's new song "Come & Get It" ignited rumors it was about ex Justin Bieber, but the 20-year-old songstress and Spring Breakers actress revealed in an interview with Ryan Seacrest during "On Air with Ryan Seacrest" the song isn't about her ex.
In fact, Selena shared, it's not about anyone in particular! "Honestly to be 100 percent real, it's not really about a specific person. The reason why I wanted this to be the first single was because it exudes, like I said earlier, confidence and strength and that is something I'm willing to share with the world, that's the place I want to be in, I want to represent something good and be a good example. So, I think it's fun."
So how is Selena doing post-Bieber? Great! But that doesn't mean she's got men knocking down her door.
Selena revealed she hasn't gotten asked out much, despite what you'd believe.
When asked how many guys have asked her out in the past two months, Selena admits: "None...No you should believe it. I would tell you, Ryan. I am available."
Tune in to E! News tonight at 7 p.m. and 11:30 p.m. to hear Selena Gomez chat about her new single.