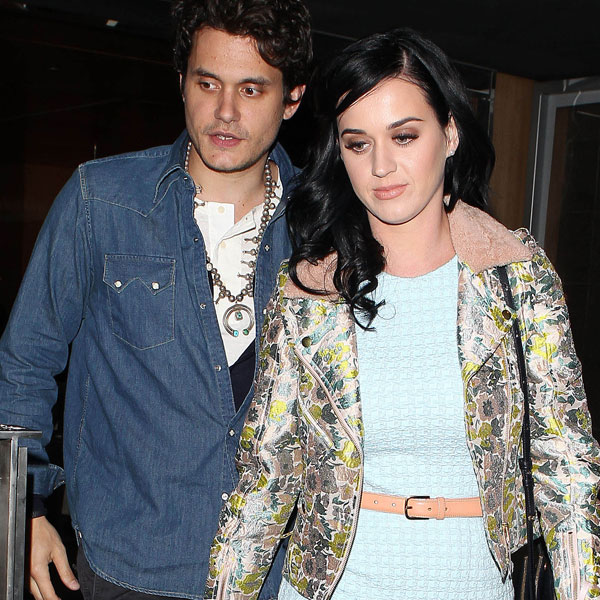 NGRE/AKM-GSI
John Mayer recently admitted that "coupling is a tricky thing." But why did it ultimately prove too tricky for him and Katy Perry?
It turns out their trying-to-be-private-yet-high-profile relationship fell prey to the same pitfall as many a celebrity hookup—competing hectic schedules.
"John still very much loves her and has feelings for her," a well-placed source exclusively tells E! News. "It was just going to be too much with what was on his plate."
On the 35-year-old musician's plate at the moment is his first tour in three years, kicking off July 6 in Milwaukee.
But, speaking of those tricky couplings, Mayer is scheduled to perform with Brad Paisley on Sunday at the 2013 Academy of Country Music Awards (because, you know, everyone is country now), and Taylor Swift is also in the lineup for the night's entertainment.
At this point, at least, should they run into each other backstage or be seated within speaking distance, they have far-more-recent breakups than their own on which to compare notes.