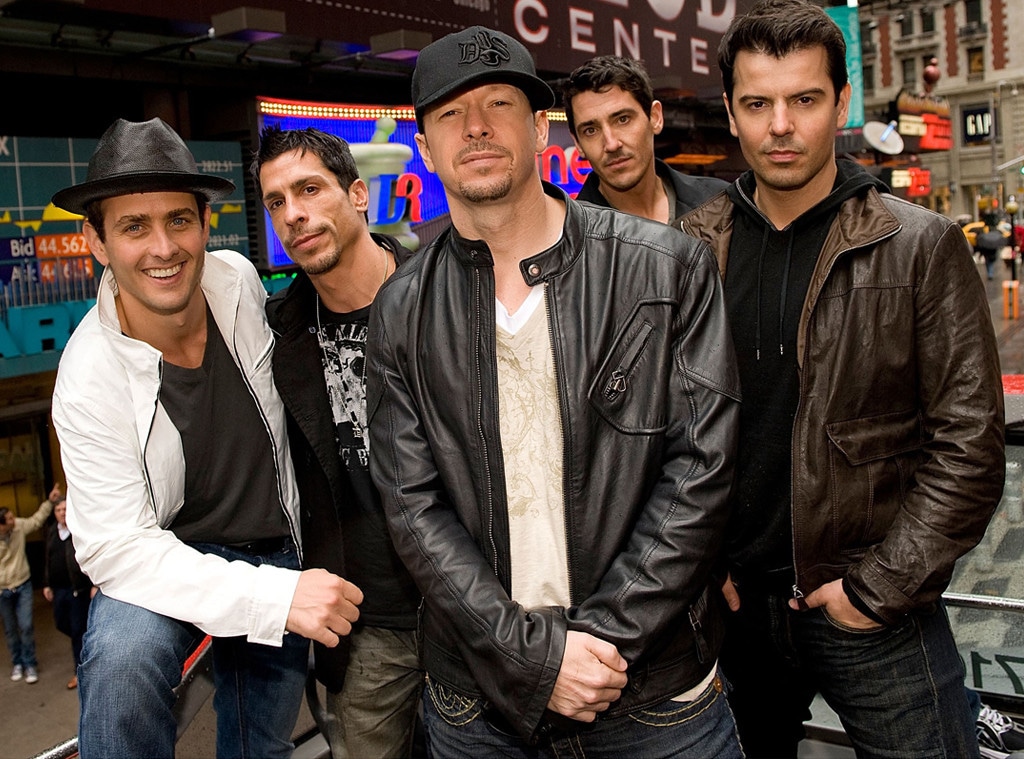 Larry Busacca/WireImage.com
Jonathan Knight wasn't feeling the right stuff on stage last night.
About a half-hour into New Kids on the Block's concert at New York City's iHeart Radio Theater, Jordan Knight's big brother appeared to tense up and then he walked off the stage when the group launched into "Survive You."
"He gets emotional!" Joey McIntyre said, putting an arm around Jon as the 44-year-old—who has publicly discussed anxiety issues in the past—started to sing along but couldn't get the words out.
"Come on, Jon!" Jordan encouraged his bro. 
"Jon, these people paid thousands of dollars for these tickets, for one reason," Donnie Wahlberg joked. "They heard that you [were] singin' on this record. That lady in the front, she said, 'Look at me, I turned in my kids' college fund to be here to watch Jon sing.'"
"And Jon says," Jordan said, resuming the song, "Don't say a word..."
Jon laughed along with his buddies, but he ultimately shook his head and left the stage.
"Poor Jon, " Donnie smiled as they all attempted to smooth over the situation for the bewildered fans.
Jon, apparently feeling bad about not being able to hang tough, took to Twitter shortly afterward for a simple, "I'm sorry......"
Jon starts feeling the need to leave at around 25:50.
For his sake and those of the fans, we hope he's feeling better.