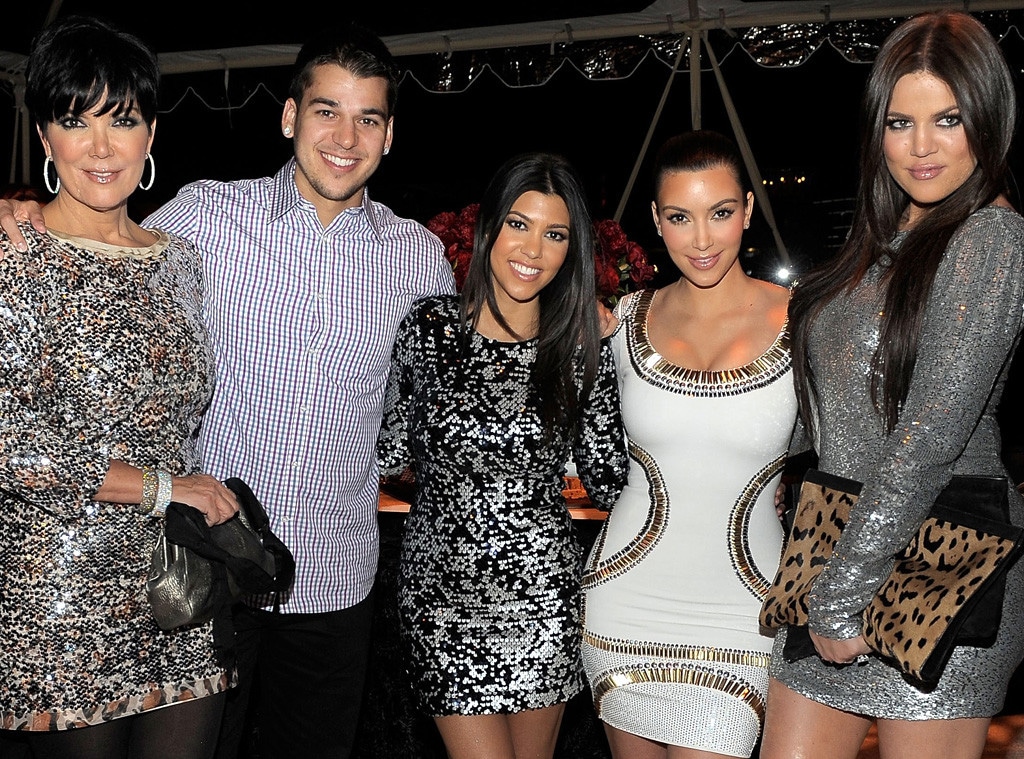 Charley Gallay/WireImage.com
The Kardashians are joining forces to stop their former stepmom and widow of late patriarch Robert Kardashian from profiting off their name.
Siblings Kourtney Kardashian, Kim Kardashian, Khloé Kardashian Odom, Robert Kardashian Jr. and their mom, Kris Jenner, have lodged a complaint in a California federal court seeking copyright ownership over a number of heirlooms, including the famed attorney's diary/journal and several Kardashian photos, which they allege Kardashian's third wife, Ellen Pearson, has no right to possess.
A court document obtained by E! News reveals the clan has asked for the U.S. copyright office to rule on ownership of the works in question.
Robert Kardashian—best known for being a member of O.J. Simpson's "Dream Team" of lawyers representing him in his murder case—died in 2003 of esophageal cancer two months after tying the knot with Pearson.
kimkardashian.com/E! Networks
According to the lawsuit filed in U.S. District Court in Los Angeles, Robert Sr.'s brood want to take control of several of his personal possessions, including tangible items such as books and "works on paper," along with "intangible" assets such as literary and publishing rights to their dad's written works and rights in works of art as well as control over his name and likeness.
Court docs accuse Pearson of hatching a "despicable and unlawful scheme to hold in secret and convert, and now exploit…private personal and copyright protected" material—specifically property, like the holiday photo that showed the KUWTK stars when they were younger.
Per the compaint, Robert's widow made money by licensing portions of the journal and pictures to Bauer Publishing, which owns In Touch and Life & Style magazines. Both publications have since printed stories based on those tidbits. For instance, the Feb. 4 edition of In Touch featured an article titled, "The Secret Kardashian Diaries," while Life & Style ran a "Feature on the life struggles of the Kardashians, including Khloé Kardashian."
The family asserts that Robert Sr. actually bequeathed those assets to his son and daughters, not Pearson.
The Kardashians are suing for conversion and copyright infringement and seeking at least $500,000 in damages.
The family's attorney, Martin Singer, was unavailable for comment but previously told The Hollywood Reporter, "Today's filing should serve as notice that they will vigorously defend their rights when forced to do so."