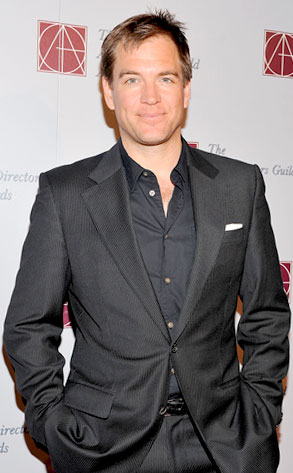 John M. Heller/Getty Images
Looks like Special Agent DiNozzo is getting an even more special title: father of three.
NCIS star Michael Weatherly and wife Bojana Jankovic welcomed a baby daughter just last year, and now it turns out little Olivia, whose first birthday is next week, will be joined by a sibling sometime this fall. The actor also has a 17-year-old son, August, with ex-wife Amelia Heinle.
"We're expanding the brand, and so I am pleased to announce...Bojana and I are indeed awaiting our second child [together]," the 44-year-old actor told Entertainment Tonight. "We're very excited."