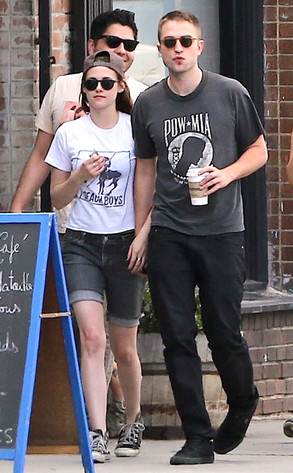 Blanco/X17online.com
This PDA moment is brought to you by Robert Pattinson and Kristen Stewart.
Sure, the Twilight lovebirds were just strolling arm in arm as they made their way around Los Angeles on Wednesday, but when it comes to these two, we'll take what we can get!
Casually dressed and each sporting a cool pair of shades, the duo definitely appeared to be enjoying each other's company.