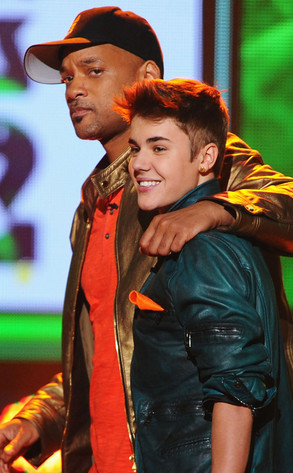 Michael Buckner/WireImage
Justin Bieber can take comfort in knowing that, despite some negative press lately, Will Smith's got his back.
"When somebody is 19 years old, they're gonna do what they're gonna do, just like we did," the actor told Extra.
Smith also revealed he recently reached out to Bieber, who is a friend of his son, Jaden.