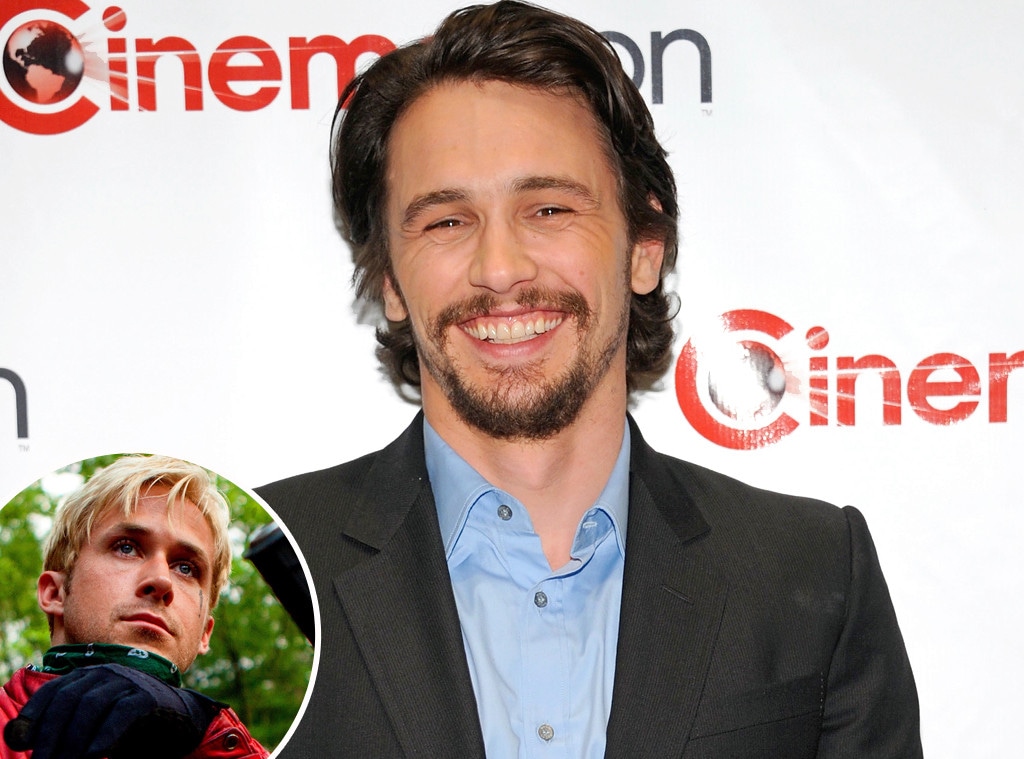 Ethan Miller/Getty Images; Focus Features
This may be the most sane thing James Franco's ever done. 
The actor and author wrote an article for The Huffington Post, where he (kinda) gave his review on the film The Place Beyond the Pines—except it was not so much about his thoughts of the film in it's entirety and more about his love for it's leading man Ryan Gosling.
Hey, we get it.
After giving a brief overview of the type of film The Place Beyond the Pines is, Franco explains that it's broken down into three parts: "We start with Gosling, move to Bradley Coops and then 15 movie-years later to their sons, played by Dane DeHaan and some young goomba whose connection with his character is so tight it's magical, like a Jersey Shore thug contextualized by serious circumstances so that his personality isn't played for cheap MTV laughs but instead for the terror such brutish and reckless superficial personalities can inspire."
But he only wanted to focus on one of those (oh yeah, you know where this is going). 
"I loved the whole film and was engaged every moment of the way. But what I want to talk about is the first section, the Gosling section; I want to make love to this section," he wrote.
The Spring Breakers star began to illustrate the opening scene of the movie and noted that the first image audience members see is "Gos's toned six-pack, framed tight so that his head is cut off in order to focus our attention on the full spread of idiosyncratic tattoos and the impressive opening and closing of a butterfly knife, a skill Gosling mastered."
Franco then gives praise to Gosling's iconic wardrobe in each of his roles, before getting back to the movie and sharing his thoughts on a particular motorcycle scene, the actor learning how to ride a bike and his discontent with Gosling having to "challenge a black dude for the love of his child's mother."
To be fair, Franco doesn't discredit the other actors and commends them for their work on the film, too, but explains, "It's not the actors' faults, it's just that Gosling was cast as the shooting star, and he sucked up all the oxygen. I could watch that first section over and over and over and over."
Ryan Gosling being a badass and showing off his abs? Yeah, we could, too.