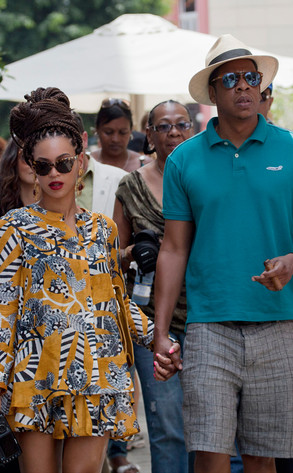 AP Photo/Ramon Espinosa
Beyoncé and Jay-Z's fifth anniversary trip to Cuba seems to be going well.
The couple, along with their mothers and another male, dined at La Guardia restaurant Wednesday night for about two hours, and according to restaurant manager, Beberan Aemereca, Bey and Hova are having the best time in Havana.
"Everyone was surprised when they came in," Aemereca told E! News, and added that the married duo were holding hands, but that was as far as the PDA went.