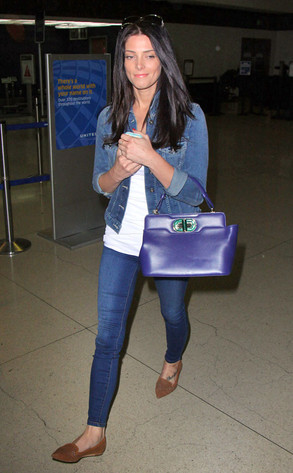 David Tonnessen/Anthony Monterotti, PacificCoastNews.com
We can't blame Ashley Greene for having a bit of trouble mustering up a full-blown smile.
After all, the Twilight star is no doubt still "heartbroken" about losing her dog in a fire that broke out in her West Hollywood condo last week.
But the 26-year actress looked pretty adorable nevertheless as she made her way through Los Angeles International Airport on Wednesday.