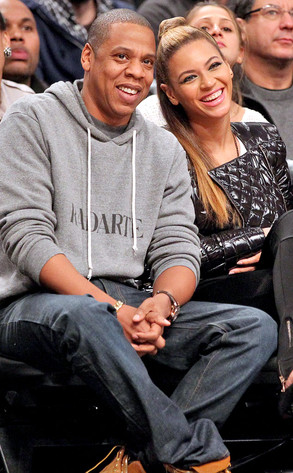 Wenzelberg/Splash News
Beyoncé has not been a single lady for quite some time, and you can thank Jay-Z for putting a ring on the beaut exactly five years ago today.
To mark their fifth wedding anniversary, the powerhouse couple put down their Blackberrys and jet-setted to Havana this week for a romantic getaway. The two were met in Cuba with a fanatic mob that had to be contained by the local police, reports The Huffington Post.
While the details of their stay are kept under wraps, Bey and Hov were spotted meandering through colonial Old Havana and dining on rooftop terraces.