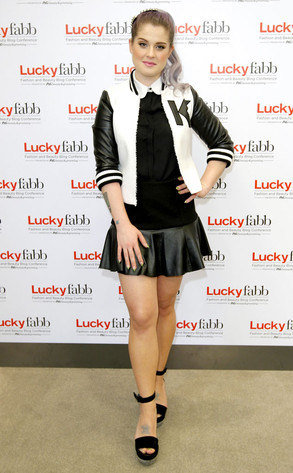 Courtesy: Donato Sardella/WireImage
Fashionistas, including our own Kelly Osbourne, flocked to Los Angeles' SLS Hotel today for Lucky Magazine's Fashion and Beauty Blog Conference. The Fashion Police cohost took the time to open up about her signature style and fashion must-haves as one of the conference's fab panelists.
Of course, one can't talk about Osbourne's style without addressing her most distinctive feature: those lovely lavender locks. So, why exactly does the bright-hued star rock the head-turning look? Turns out, she has to.
"I'm contracted to this hair color," she told us. "I can't change it for two years. I wanted to go green, but was told I wouldn't be able to work anymore."