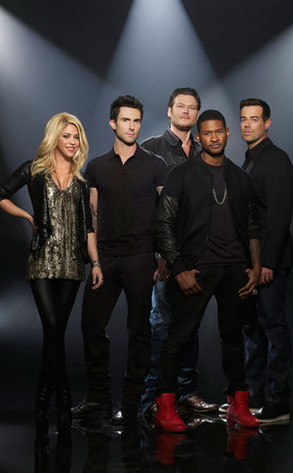 Mark Seliger/NBC
The Voice doesn't pay attention to the Nicki Minaj and Mariah Carey feud controversies over at American Idol.
So says Carson Daly, the host of NBC's singing competition show.
"We're so above the fray," Daly tells me.
Oh?
"We don't have that in-house drama," he said. "We don't produce the show with any drama. We're not looking for that. It's just a different environment."