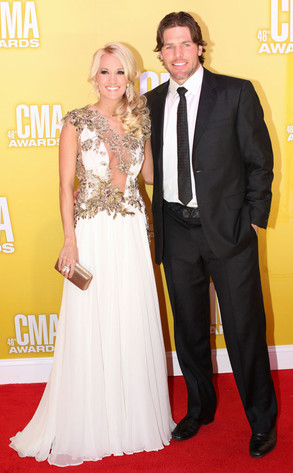 ABC/SARA KAUSS
Carrie Underwood loves her career, but she's in love with husband Mike Fisher.
In a new interview with People, the 30-year-old "Blown Away" singer said if her man ever needed her to take a break from her music, she wouldn't even think twice.
"He knows [performing] is what I love, and he completely supports me in it, as I do him," she explained. "But if Mike ever told me he needed me to quit, I'd quit. When you make that promise to somebody, and you stand before God and your family and friends, you've got to do everything that you possibly can to make that work."