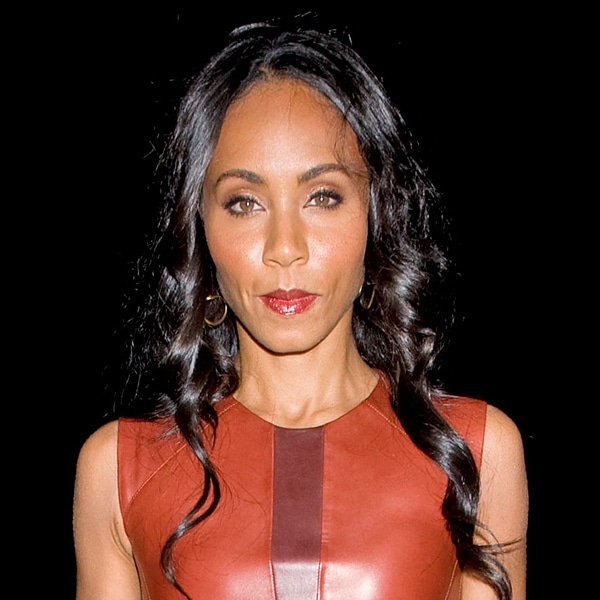 JUSTIN CAMPBELL/startraksphoto.com
If you listen to Jada Pinkett Smith, the pursuit of marital happiness just might be interpreted as looking the other way.
When asked about the seemingly never-ending gossip that she and her A-list hubby of 15 years, Will Smith, have an open marriage, the If These Walls Could Talk star didn't necessarily deny the rumors as she explained her views on what keeps their relationship going strong.
"I've always told Will, 'You can do whatever you want as long as you can look at yourself in the mirror and be OK,'" she told HuffPost Live recently. "Because at the end of the day, Will is his own man. I'm here as his partner, but he is his own man. He has to decide who he wants to be and that's not for me to do for him. Or vice versa."
Speculation that the Hollywood power couple was headed for splitsville first surfaced in August 2011 after rumors began circulating that Pinkett Smith had a fling with Marc Anthony after the latter separated from Jennifer Lopez.
Pinkett Smith's rep denied the story and Will and Jada have stayed together.
And according to Pinkett Smith, that's just the way they like it—though she was candid about the challenges marriage brings both parties.
"I don't think it's easy to be married to anyone," the 41-year-old actress admitted. "I think that you have to go into a relationship knowing—especially when you're dedicating yourself to someone for the rest of your life—this is a life partnership."
After calling the divorce chatter "ridiculous" in previous interviews, Pinkett Smith reiterated just how much Smith, the father of her two children Jaden and Willow, has meant to her.
"He's my best friend," she added. "He's been by my side through some of the most difficult parts of my life. And so that's something you can never take away."
We guess the couples who play together, stay together.