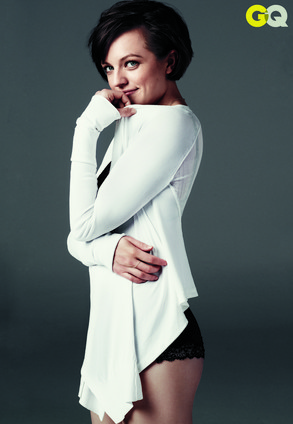 Steven Pan/GQ
Hmm, see if your answers match up with the ones given by Elisabeth Moss.
In addition to striking a few sexy poses for GQ, the Mad Men star was asked to play the ever-popular game "F--k, Marry, Kill" with regard to her costars.
"Oh brother. I don't want to marry any of them! Impossible!" Peggy Olsen's alter ego initially pointed out.