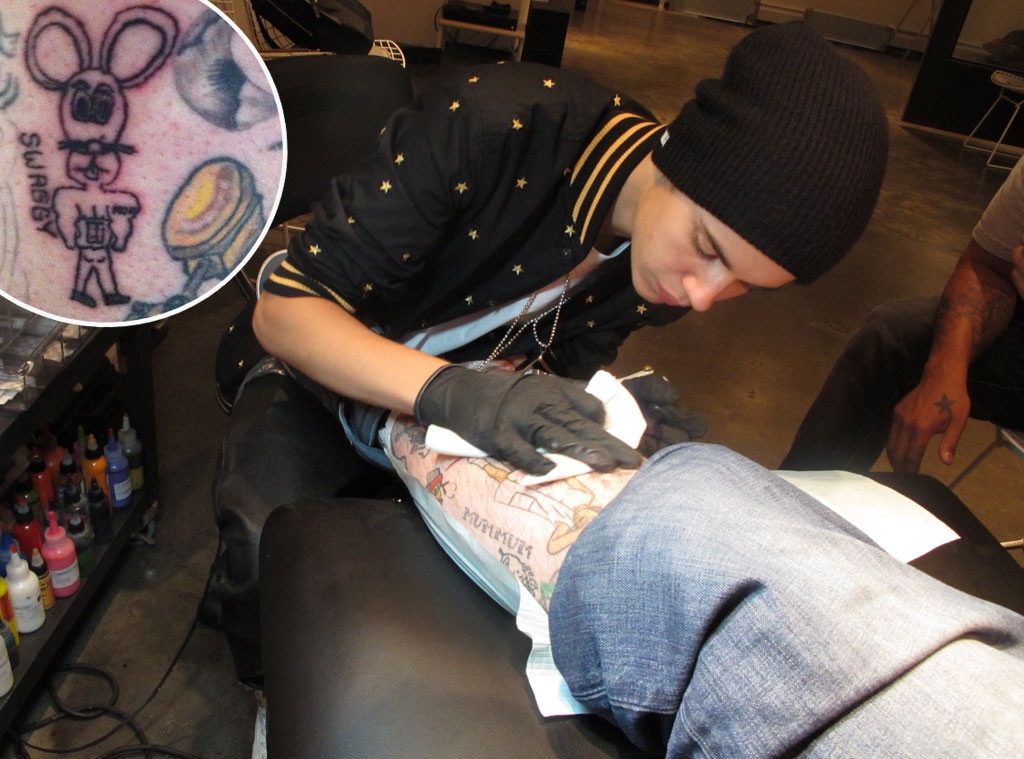 Credit Coleman-Rayner
We know Justin Bieber loves his tats. But who knew he could actually ink as well?
Well, the pop star got to do just that when he recently put needle to skin on Bang Bang at the famed tattoo artist's New York City parlor.
During the 15-minute session, Bieber showed off his newfound skills by inking a muscled mouse, along with the word "swaggy," onto Bang Bang's leg.
Meanwhile, what Bieber story would be complete if we didn't include yet another shot of the guy going shirtless?
While in Frankfurt, Germany, the 19-year-old singer was spotted out and about sans his top.
What's more, his underwear was on display as he wore his pants down low.
Um, bonus?