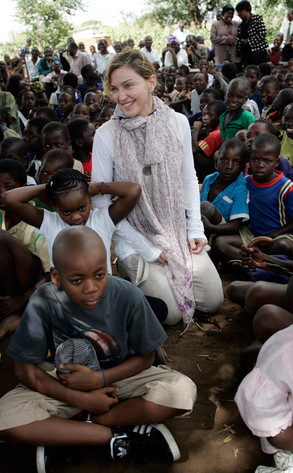 AMOS GUMULIRA/AFP/Getty Images
Maybe Madonna needs some vocab lessons?
After changing her original plan to build a multimillion-dollar all-girls school in Malawi to instead creating 10 primary school and continuing to face obstacles, it turns out Madge didn't build any schools at all—just classrooms.
"She has built classrooms at existing schools...really it's a difference in terminology," Education Minister, Eunice Kazembe, told the BBC.