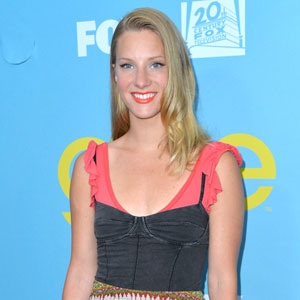 Alberto E. Rodriguez/Getty Images
We don't blame Heather Morris if she's singing a happy tune right about now.
After all, the pregancy rumor mill was kicked into overdrive on Wednesday when Us Weekly reported that the Glee star is expecting her first child with Taylor Hubbell.
According to the mag, a source claims the 26-year-old actress is "three months along" and is "incredibly happy and excited."
Of course, given what Morris told Fitness back in 2011, a bun in the oven would certainly be dream come true.
"I want to marry him so bad. That's what I really care about. I want to marry Taylor and have kids with him," she said at the time. "I love acting, but if it affects my relationship, then I won't continue doing it."
Meanwhile, E! News has reached out to Morris' rep for confirmation, but has yet to hear back.