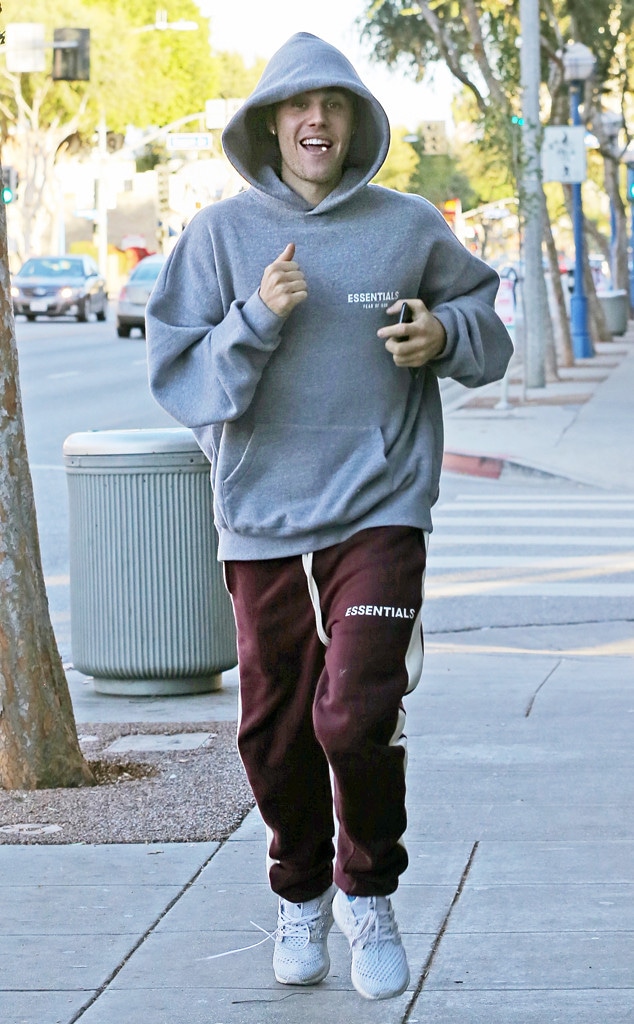 Rachpoot/MEGA
"Haters gonna hate" seems to be the philosophy Justin Bieber has adopted.
The 19-year-old singer graces the May cover of Teen Vogue, in which he talks social media, his inner circle of friends and the never-ending rumors plaguing the pop star.
Sporting his signature Le Labo Santal 33 cologne (fancy, Biebs!) and looking swaggy as ever, the superstar singer insists to the mag that he's moving forward and focusing on the positives in his life. 
"My Twitter is really nice," says the most-followed person on the social media site. "I have so many fans that I rarely ever see a nasty tweet. I don't read YouTube comments because those can get you sad."
And while many celebs are quick to engage in all-out Twitter war, Bieber does his best to ignore the hate and concentrate on his adoring fans:
"I see so much stuff on the Internet, sometimes I just want to go to Twitter and just go after people," he admits. "But then I just think twice: If someone is dissing me, I'm going to make this person way more famous by tweeting them."
Wise words from such a young star! And it's J.B.'s extreme fame at such a young age that has caused the teen idol to keep a tight circle of friends. 
"I get good vibes from people all the time, and I probably could get along with them and be their friend, but now I just don't trust anybody," he says. "Literally, my phone never rings. I only have, like, four people that I keep in contact with. I don't need a bunch of friends to make me happy. I just need the people close to me that I love, that's all."
As for the rehab rumors, Lindsay Lohan comparisons and constant media attention? Fear not, Beliebers, because Justin isn't going to let the negativity bring him down.
"There's so much nonsense that gets out there that's not true. I would rather spend time really interacting with my fans. You just have to keep your head high and be positive," he explains. "I know who I am, and I'm very much in control."
You hear that, haters? Justin Bieber is doing just fine.