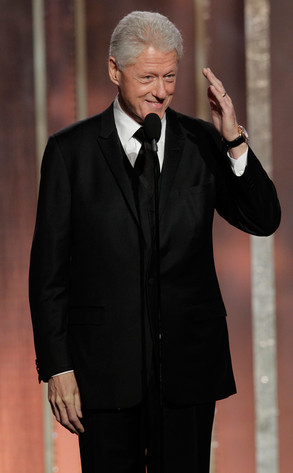 Just when you thought GLAAD couldn't top Madonna's appearance at its Media Awards in New York City, along comes former president Bill Clinton.
The gay media watchdog group announced today that the former commander in chief will be honored at the Media Awards in L.A. on April 20. (Full disclosure: E!'s own Marc Malkin is a cochair of the awards)
Clinton will receive GLAAD's first Advocate for Change Award. "President Clinton's support of the LGBT community and recognition that DOMA, the so-called Defense of Marriage Act, is unconstitutional and should be struck down shows that the political landscape continues to change in favor of LGBT equality," GLAAD's Wilson Cruz said in a statement. "Leaders and allies like President Clinton are critical to moving our march for equality forward."