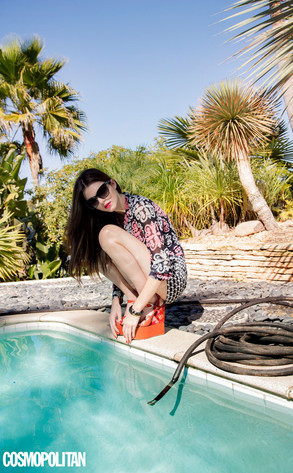 Cosmopolitan
Kendall Jenner may be one of the stars of Keeping Up With the Kardashians, but don't expect her to be the star of her own program anytime soon.
The 17-year-old, who appears in the May issue of Cosmopolitan, opens up about what she's focusing on right now.
"Not a reality-show spin-off," Jenner insists. "That's not happening. Modeling is my number one priority—one hundred percent."