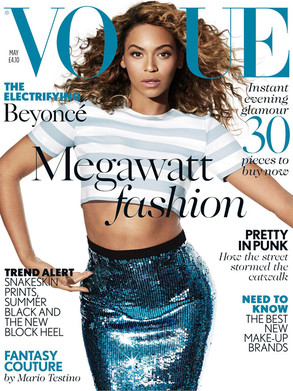 Vogue UK
Critics may have slammed Beyoncé for supposedly losing sight of her identity and message (anything more to add, Rush Limbaugh?), but the pop superstar wants the world to know she has no doubts about who she is and what she stands for.
The "Bow Down / I Been On" singer graces the cover of British Vogue's May issue, and she opens up about her views on feminism, equality and her widely scrutinized decision to dub her upcoming tour The Mrs. Carter Show.
"I guess I am a modern-day feminist," Jay-Z's missus tells the mag, per an excerpt in The Huffington Post.