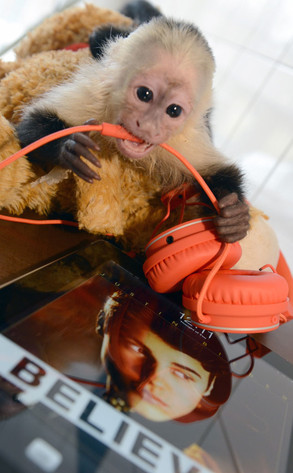 Felix Hörhager/picture-alliance/dpa/AP Images
Someone's ready for their close-up.
Justin Bieber's pet monkey Mally, who was seized by German officials and quarantined last week, is getting camera-friendly for a new photoshoot.
The adorable baby capuchin recently posed with some orange headphones next to a framed photo of its 19-year-old owner with the word "believe." Mally, who's currently being held at the Munich-Riem animal shelter, also got cuddly with some stuffed animals.