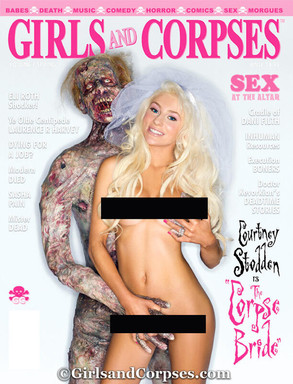 girlsandcorpses.com
We spoke too soon when we said Courtney Stodden couldn't top her sexy Easter video.
The famous teen bride graces the spring cover issue of Girls and Corpses where she's getting groped by a zombie while wearing nothing...but zombie.
The self-proclaimed "world's first comedy magazine about death" tweeted Courtney's censored cover, captioning the nude pic, "A day without Courtney is like a day without sunshine…or corpses!" And we spoke with the cover star and got these exclusive quotes...