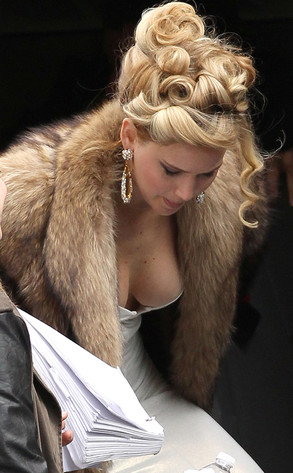 Patriot Pics/FAMEFLYNET PICTURES
Remember when Seth MacFarlane rounded up all the celebrity boobs we've seen onscreen at the 2013 Oscars? Jennifer Lawrence seemed quite happy that we hadn't seen her girls "at all."
But that almost changed on Tuesday when the Oscar winner nearly suffered a double nip slip—or a whole boob pop-out—on the set of David O. Russell's untitled film in Boston.