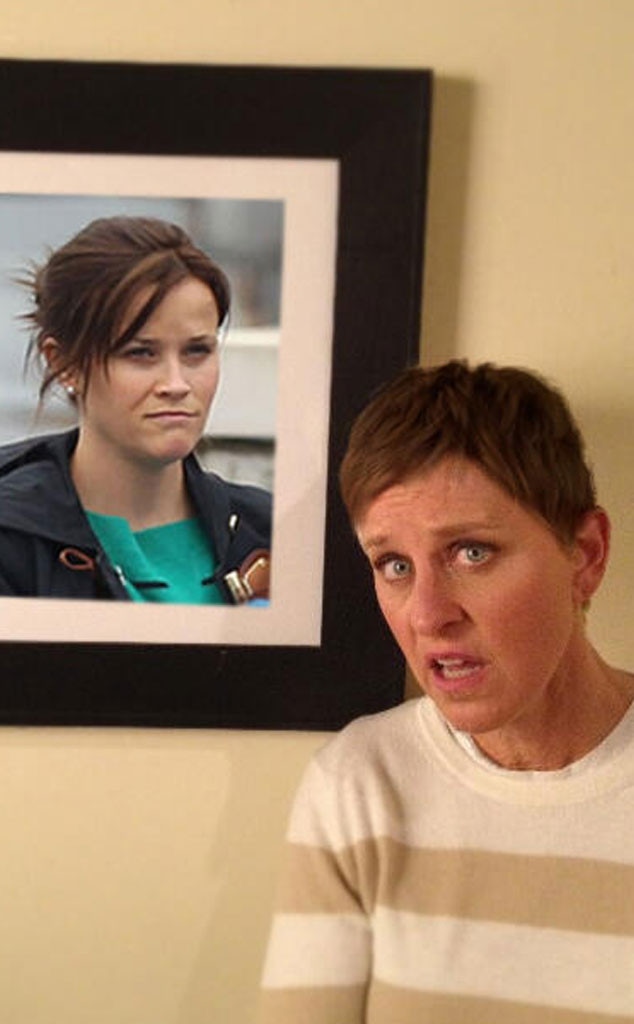 Twitter
It's always hard to tell if you're being pranked by Ellen DeGeneres, and on April Fools' Day it's even trickier!
If the funnylady is to be believed, she dyed her blond hair brown à la Reese Witherspoon on Monday.
"Reese Witherspoon isn't the only one who's gone brunette," Ellen tweeted, along with a picture of the Oscar winner's newly dark 'do beside her own usually blond tresses.
Hmmm. Can't confirm whether she really crossed over to the dark side.
But Ellen did confirm that a Finding Nemo sequel is on the way! On Tuesday morning, she Instagrammed a picture for Finding Dory with the caption, "It's official."
Pretty krill cool!