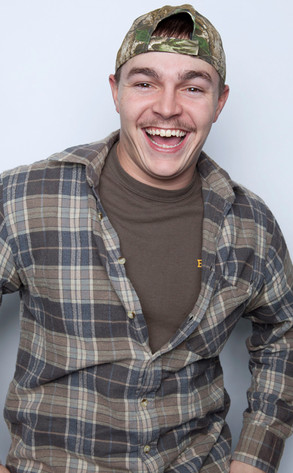 Sussman/Invision/AP Images
The shocking death of Shain Gandee, who was found dead Monday morning in a vehicle in Sissonville, W. Va. along with his uncle and a third person, has affected many, but no one is struggling with the awful news more than his loved ones.
"What has happened is just so tragic," his cousin, Ashley Gandee Lewis tells E! News, "I cannot believe I was just hugging him on Saturday."
Gandee attended the grand opening of Lewis' new store, Gandee's General Store in Crown City, Ohio, over the weekend, and Ashley recalls Shain being his usual, charismatic self. "He was normal Shain. He was laughing, passing out free hugs and talked to every person in-depth that came up to him. He wasn't stuck-up or anything. He acted super-personal and respectful and amazing to everyone."
Lewis also says that Shain's parents are taking their loss extremely hard. "You can't console them. They are just devastated. They just lost their baby. God has a plan for everybody; why this was his plan for him we don't know, we don't understand why and we don't understand what exactly happened."