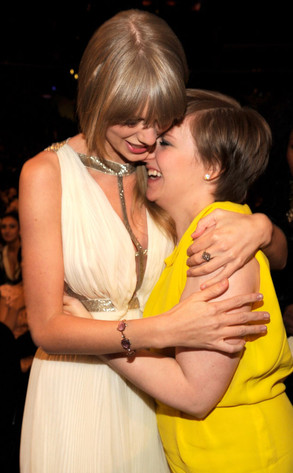 Kevin Mazur/WireImage
Looks like Lena Dunham will never, ever stop loving Taylor Swift.
After the Girls creator attended the country crooner's concert Friday night, the 26-year-old star couldn't help but take to Twitter to gush over her pals' performance and share her love for the Red star.
"The @taylorswift13 show tonight=most life-affirming thing I've experienced (NOT hyperbole. After all, haven't yet been to a gay wedding.)," she quipped on her micro-blogging page.