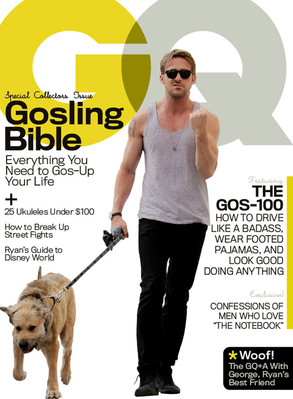 Courtesy: GQ
April Fools' Day: A day when you should just assume every text you receive is a lie, hope that no one is you know actually got pregnant or engaged and, even if they are, just wait 24 hours to respond to any big announcements. Just to be safe.
But the day of deception has now extended beyond simply your friends and family. You can't trust anything or anyone, no matter how much you want to believe otherwise.
Case in point? GQ's "special edition" Ryan Gosling edition, which boasts articles such as "How to Break Up Street Fights" and "Ryan's Guide to Disneyland." Gotcha! It's not real. What a cruel, cruel world we live in.