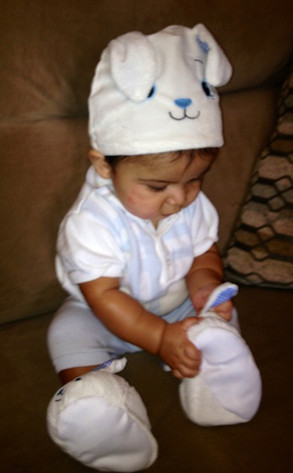 Celebuzz
The Easter Bunny better watch out.
Lorenzo LaValle and Camden Lachey make some pretty adorable replacements! And on Sunday, Snooki and Vanessa Lachey showed off their cute baby bunnies boys getting into the holiday spirit.
Snooki's 7-month-old went full force with his rabbit ensemble with a bunny hat and bunny slippers. "Lorenzo's first Easter was the best!" the former Jersey Shore star tweeted. "Love my baby!!!"