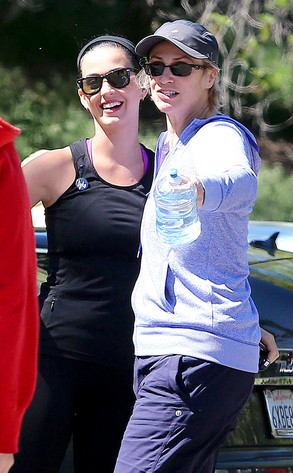 CPR/Dmac/FAMEFLYNET PICTURES
Well, this definitely puts a song in our hearts.
While hiking a Studio City, Calif., trail on Saturday, Katy Perry just happened to run into the one and only Jane Lynch.
Upon seeing each other, the pop songstress and the Glee star immediately embraced while grinning from ear to ear.