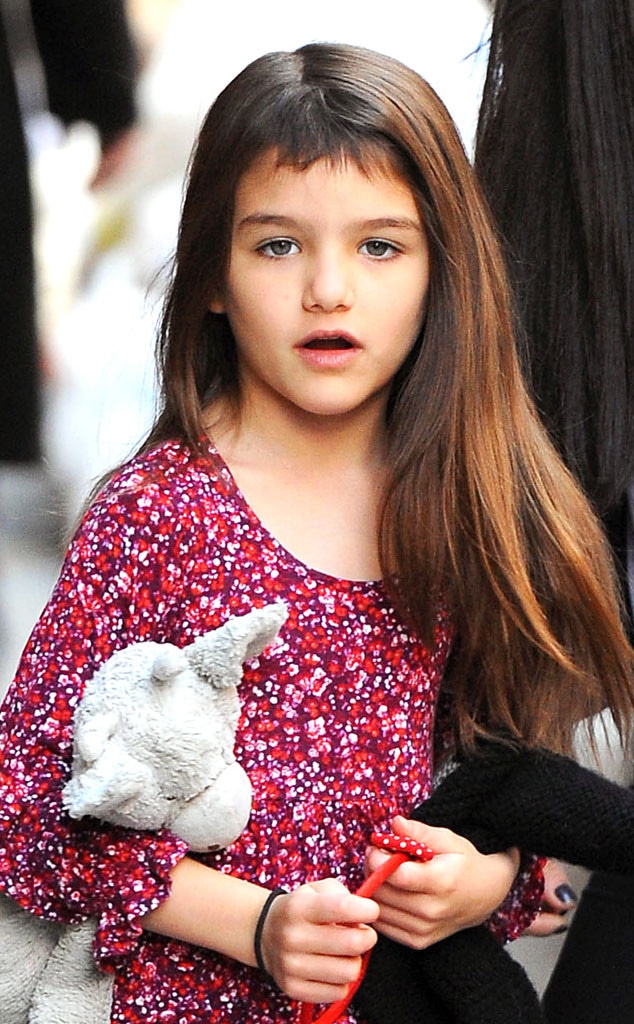 Jayme Oak/INFphoto.com
Suri Cruise has become the latest fashion-conscious celeb to jump on the bangs bandwagon!
But, we can't help asking: Did this little angel get a hold of mom's scissors?
It's not that Tom Cruise and Katie Holmes' nearly 7-year-old daughter doesn't still look absolutely adorable. Because she does.
It's just that those choppy little baby bangs don't really match the rest of her hair—which we're incredibly envious of, by the way.
Oh well, if you can't experiment with a new look when you're 6-and-three-quarters, when can you?