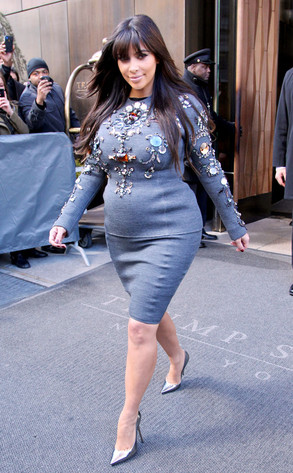 Ralph, PacificCoastNews.com
It's hard to keep up with Kim Kardashian's baby bump!
Even with a bun in the oven, Kanye West's gal doesn't slow down.
The E! star was spotted in NYC earlier this week promoting her movie Temptation. She's also been out and about in L.A., filming a spot on the Tonight Show With Jay Leno. Whew!
Take a look at all of Kim's kute pregnancy pics!