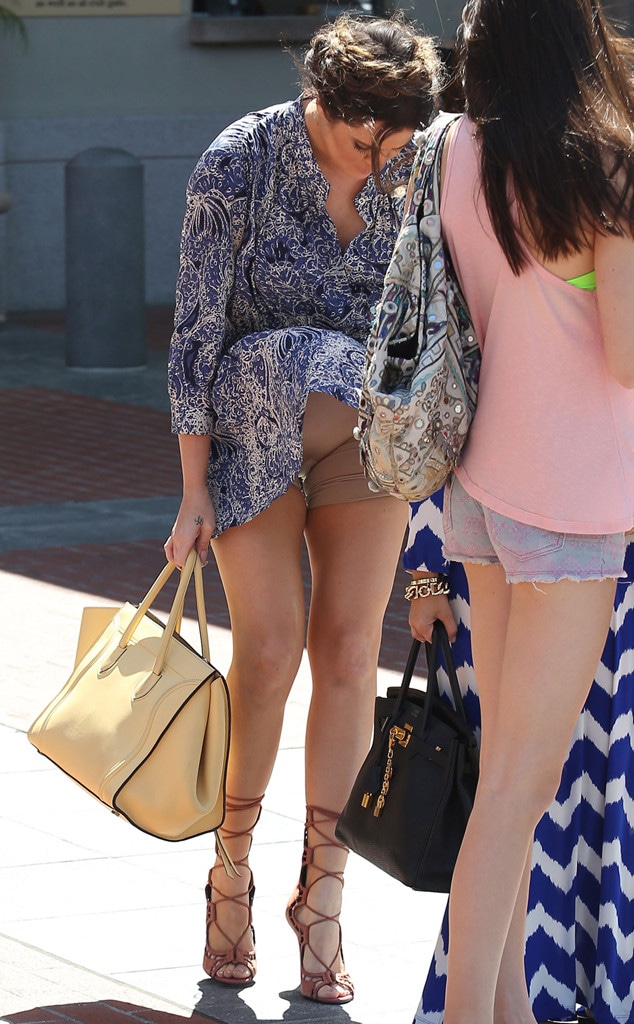 VM/FAMEFLYNET PICTURES
Khloé Kardashian Odom knows the cardinal rule of wearing minidresses: In case of upskirt, be prepared!
The Keeping Up With the Kardashians star stepped out on Friday afternoon in a cute Thakoon dress, and while there wasn't a hair out of place on Khloé's head, her skirt was a different story. One strong gust of wind, and Khloé found herself showing off her nude boy shorts!
But we know Khloe, and she's not one to get embarrassed easily. Shortly after the incident, Khloe tweeted, "Shorts, spanks, boy shorts under a dress/skirt are a must!"
Call it a Marilyn moment...or maybe call it a Britney moment, since the pop star and erstwhile X Factor judge had a similar incident earlier this month!
While Kim Kardashian has been the focus of much baby-related news recently, Khloe and Kourtney Kardashian have been a subject of discussion after it was revealed that Kourtney offered to be a surrogate for Khloe if her fertility issues continued. 
You can hear all about Khloe's fertility struggles and Kourtney's generous offer on this week's episode of Kourtney & Kim Take Miami, Sunday at 9/8c on E!