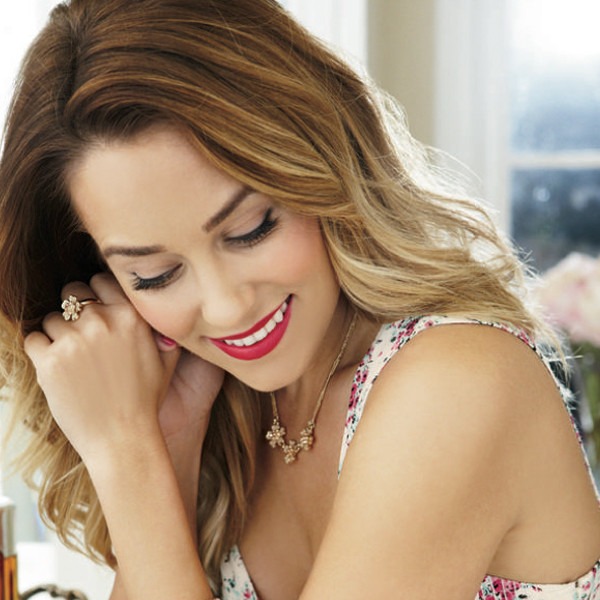 Courtesy of Steve Erle
Lauren Conrad is taking over The Trend this month! Each week, the designer and author will share her chic tips exclusively with us. To kick things off, Lauren's dishing on her go-to ways to keep up with the latest spring trends while shopping on a budget. Check back next week for even more scoop straight from Lauren.
—
I'm thrilled to be a Guest Editor for E! Online, and today I am going to be sharing my best tips for looking fashionable without breaking the bank. Here are my top three tips for staying stylish on a shoestring:
1. Pick the Right Places: When shopping on a budget, flash sales, online outlets and vintage stores are the way to go. The Outnet, eBay and J.Crew Factory are all great fashion outlet options for online shopping experts. If you're into the vintage scene, a great consignment item can be as exciting as discovering buried treasure...and it's even better when the price tag is wallet friendly.
Check out my LC Lauren Conrad line for Kohl's for some serious online eye candy, like this Dot Fit & Flare dress for under $50!
Courtesy of us.topshop.com
2. Mixology Master: My favorite outfits are ones that mix mostly affordable pieces with one or two investment pieces. Splurge on one nice purse, a classic pair of pumps and a pair of jeans that fit perfectly. Then fill in the gaps with inexpensive separates and accessories. In my opinion, pieces to be on the lookout for this spring include a pair of patterned pants, a black and white dress and a ladylike blazer. Since these trends may be out of style by next spring, buying styles that don't break the bank, like these Topshop paisley pants, is your best bet.
Courtesy of factory.jcrew.com
3. Get Fitted: Nothing looks worse than an ill-fitting ensemble. This is a statement I have always lived by. Flea market finds can be exquisite pieces, but more often than not they will not fit your body properly. Take your clothing to a trusted tailor to make adjustments and create a custom fit. This will make your clothes appear more expensive. Plus, items that fit correctly will flatter your figure. You can also bring in an item that fits you perfectly for the seamstress to copy—this eyelet blazer from J.Crew Factory fits me like a glove!