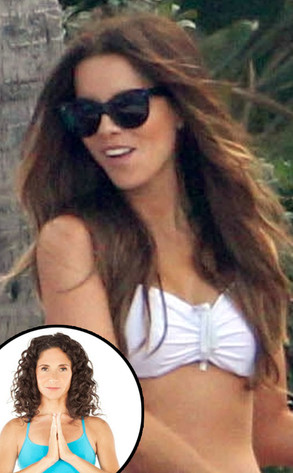 FAMEFLYNET
Sunning herself while on vacation in Cabo San Lucas, Mexico, this week, Kate Beckinsale looked positively perfect in a white hot bandeau bikini.
The 39-year-old mother showed off an impressively toned midsection and a gorgeous, long, lean body that inspired us to get serious about swimsuit season ourselves.
We tapped her trainer, Mandy Ingber (who also keeps Jennifer Aniston in tip-top shape and whose book, Yogalosophy: 28 Days to the Ultimate Mind-Body Makeover, hits shelves next month) to get the inside scoop on Beckinsale's fitness plan.
Here's what she told us: