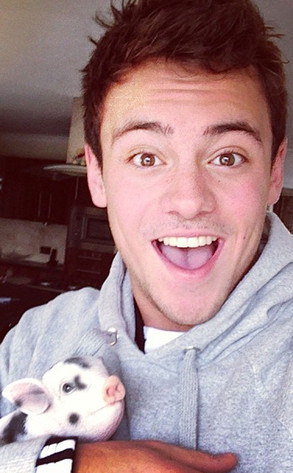 Ladies and gentlemen, stop whatever you are doing immediately. And, while you're at it, gird your loins, because what you're about to see is just too much.
Loins girded? Good, now behold: Tom Daley (that hot British diver from the Olympics) has taken to Instagram to debut his newest pet: a piglet that is so adorable you will want to die!
"My pig is called Robby-Ray for those asking :D," he tweeted alongside one picture.