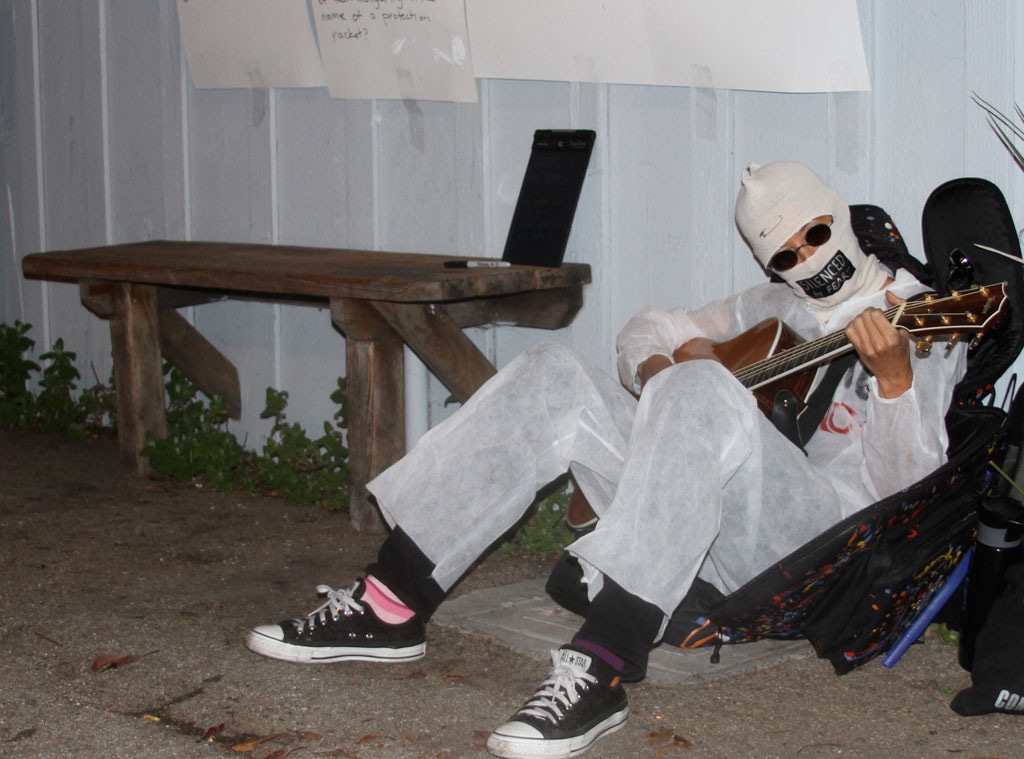 AP Photo
Michelle Shocked is sitting this one out—and she's anything but resigned.
On Thursday, the outspoken singer mounted a fiery sit-in protest outside a nightclub in Santa Cruz, Calif., after it pulled the plug on her scheduled show in the wake of public outcry over an anti-gay rant she unleashed onstage earlier this month in San Francisco.
And the 51-year-old musician didn't hold back when it came to making a statement.
Sitting outside Moe's Alley in the Monterey Bay area, Shocked donned what appeared to be a white ski mask and covered her mouth with duct tape emblazoned with the message "Silenced by Fear."
The singer, who brought along her guitar, also wore a white disposable safety suit and scribbled the words "Gimme Wit Not Spit" at the back. The singer purportedly encouraged passers-by to write messages on her getup.
At one point, the club's owner reportedly approached Shocked as she sat outside, but he refused to badmouth the firebrand musician, saying he wouldn't be "bashing" Shocked but will instead "send some healing Santa Cruz energy her way," per The Washington Post.
On March 17, Shocked incited a firestorm of controversy when, during a performance at San Francisco music venue Yoshi's, she said, "I live in fear that the world will be destroyed if gays are allowed to marry." She later added, "You can go on Twitter and say 'Michelle Shocked says God hates f-gs,'" according to eyewitness reports.
The ensuing public outrage was swift and sweeping, as concert promoters and venues canceled a slew of the singer's scheduled shows.