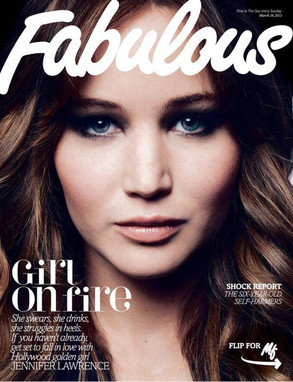 Courtesy of Fabulous Magazine
Why do we love Jennifer Lawrence so much? Because she hasn't let fame go to her head.
The actress says what she's thinking, swears when she feels like it, gets starstruck when she meets a Hollywood legend and then manages to pull off a tumble during the biggest moment of her career—yeah, she's pretty lovable, and during an interview with Fabulous magazine, J.Law explains how she's been able to remain so humble after becoming one of Tinseltown's biggest stars.
"I just constantly feel so lucky, that I don't really have time to feel cocky," she told the mag. "I was raised to have value for money, to have respect for money, even though you have a lot of it."