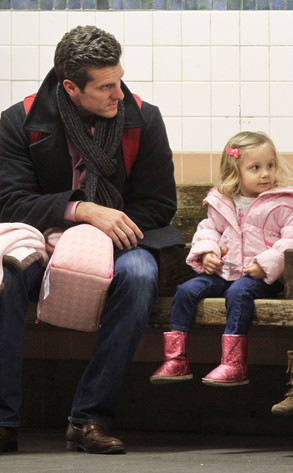 Splash News
Jason Hoppy's daughter, Bryn, certainly isn't afraid of a little adventure in her life.
The 2-year-old and her dad were spotted traveling together on the busy New York City subway Wednesday afternoon.
Wearing a pink jacket, denim jeans and sparkling pink boots, the young fashionista looked eager to arrive at her next destination.