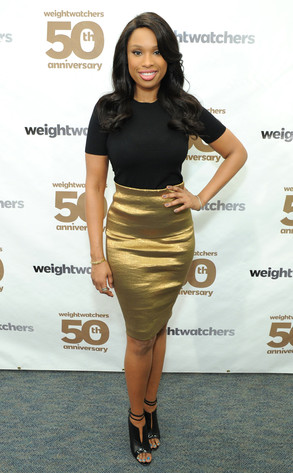 Craig Barritt/Getty Images
Jennifer Hudson is passing her healthy ways on to her 3-year-old son David Jr.
The Oscar-winner, who's gotten super slim and fit with the help of Weight Watchers (we're talking 80 pounds, people!), says she and husband David Otunga absolutely teach her little one how to lead a healthy lifestyle.
"From the example we've set, he's very conscious," Hudson, 31, said at the Weight Watchers 50th Anniversary event in NYC. "Like if he wants an extra snack he'll sneak over, 'Can I have an extra cookie?' Because he already knows I only have a limit…I can only have so much."