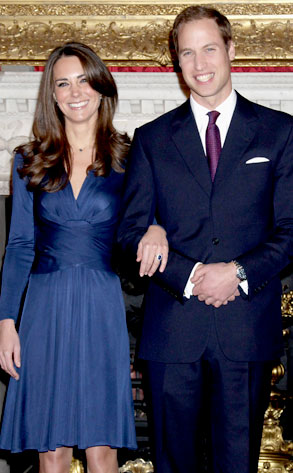 Chris Jackson/Getty Images
Who could forget Kate Middleton's royal blue wrap dress when her engagement to Prince William was announced back in 2010?
Not only was it demure and elegant, the timeless dress proved to be flattering, ladylike and positively perfect for the occasion.
Needless to say, every woman in the world wanted to get her hands on it, and according to a recent article in Vogue UK, this tremendous demand almost drove London-based brand Issa to bankruptcy.