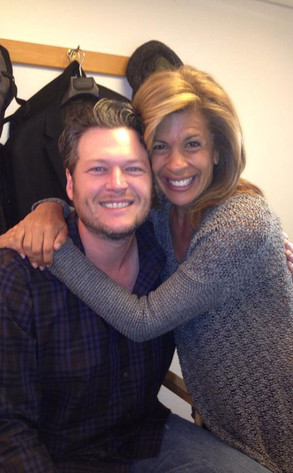 Twitter
Apparently, Blake Shelton has a way with Hoda Kotb's heart.
After the Today show host promised fans she would reveal the name of her adorable rescue Cockapoo pup Thursday (she adopted the dog from PAWS Chicago on Wednesday's show), the 48-year-old television personality had a change of heart after receiving a surprise call from her celebrity crush.
Hoda's niece Hannah originally suggested the names Blake, Ninja, Boom Boom and Charlie, but the TV star nixed Blake and settled on the name Charlie due to her dangerous obsession with the country star.