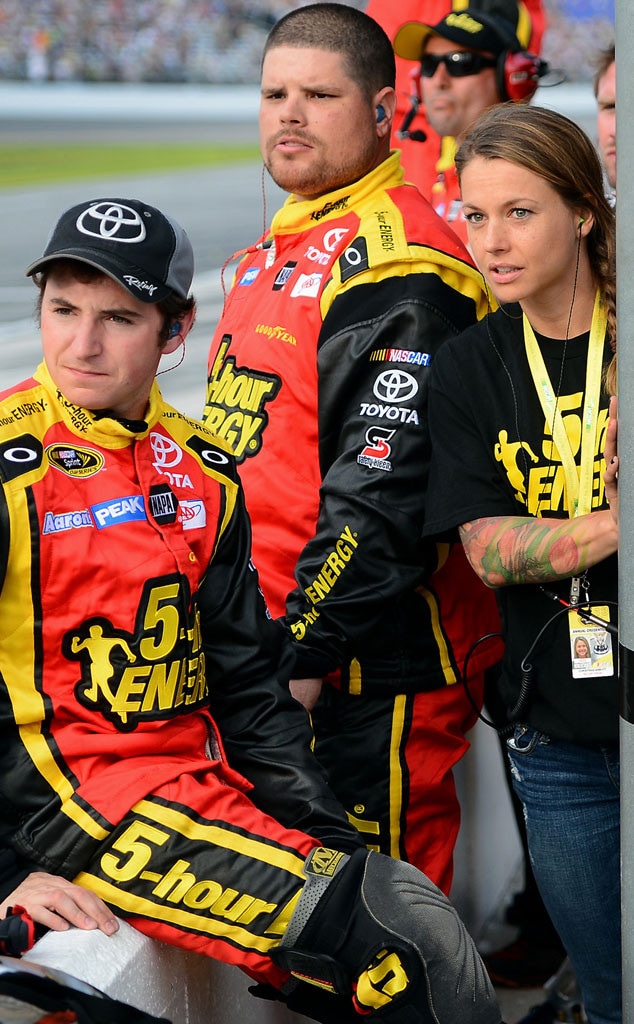 JEFF SINER/MCT /Landov
It's time to get into the Christmas spirit.
We're talking about NASCAR's rising pit crew star Christmas Abbott.
Just last month, the 31-year-old CrossFit champion signed on as the first woman to work the pits at NASCAR's highest level after she was recruited by the Michael Waltrip Racing team.
Watch:
Christmas Abbott Is Queen of the Pit
"They put an air gun in my hand, one of those front tire changers, and let me change tires for a day and that was it," Abbott told me on Sunday while she was working in Clint Bowyer's pit at the NASCAR Sprint Cup Series race at the Auto Club Speedway in Fontana, Calif.
"After I tried it, I figured that's what I wanted to do," she said. "I wanted to play."
For more Christmas, check out tonight's E! News at 7 p.m. and 11:30 p.m.