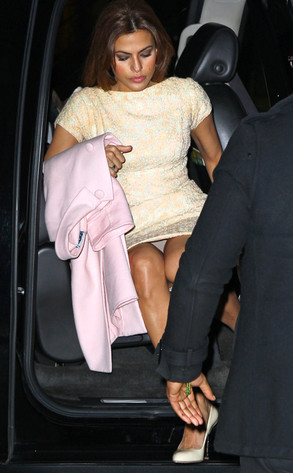 Splash News
Whoops! Eva Mendes flashed way more than just her star power on Wednesday.
Ryan Gosling's gal pal suffered a wardrobe malfunction while out and about in New York City, offering photogs a wee bit more to snap than she had intended.
As she stepped out of her car after arriving at her hotel, the 39-year-old star inadvertently gave onlookers a glimpse of her undies when the hemline of her body-skimming dress hitched up.