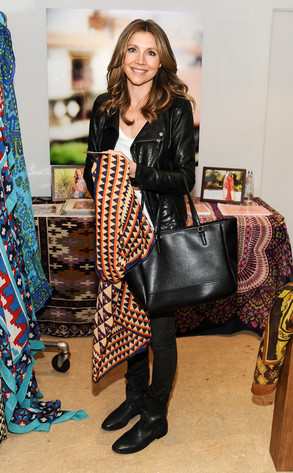 Courtesy: Stefani Keenan
Sarah Chalke has a very personal reason for being on Grey's Anatomy tonight.
Chalke decided to pitch herself to producers after her 3-year-old son Charlie was diagnosed a year ago with Kawasaki disease, a rare and sometimes fatal autoimmune illness.
"It's a very visual disease," Chalke explained. "It's a high fever, and then everything because of inflammation goes red. So it's red, bloodshot eyes, red lips, red rash and red hands and feet, and then the last telltale sign is the skin on the fingers peels back. It was absolutely the hardest thing I've ever been through, and there's nothing in the world like not knowing if your kid is going to be OK."