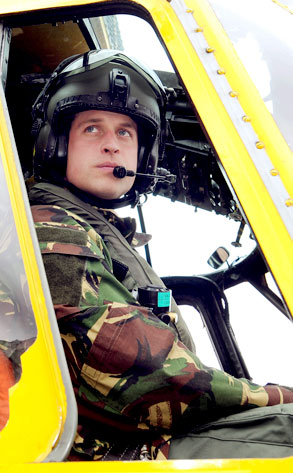 Fame Pictures
Prince William loves saving people just as much as we love hearing about him saving people.
"There's no greater feeling than when you've actually done some good and saved someone's life," the 30-year-old royal said about his job as a search and rescue pilot in an upcoming documentary.
Will continued, "I don't think there's any greater calling in life...to be able to see a son or daughter's face when you bring their mother or father back from the edge of death—it's quite powerful."
Swoon.