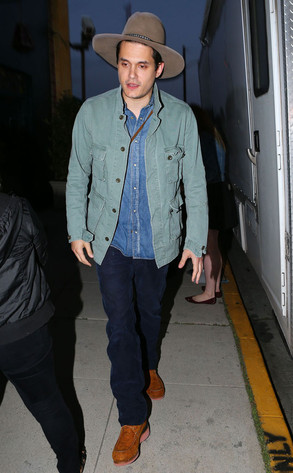 CPR/FAMEFLYNET PICTURES
John Mayer got Botox?
Yes, yes, he did. But fret not! Katy Perry's ex didn't get stabbed with a needle for vanity's sake—he did it to save his voice.
As part of the healing process for the throat condition that forced him to take 10 months off, Dr. Steven Zeitels (the Boston-based laryngeal expert who famously treated Adele) used a combination of surgery and Botox, per Billboard Magazine. Dr. Zeitels injected the drug in order to paralyze John's vocal cords and allow them to heal. Unfortunately, though, it wasn't that simple a fix.