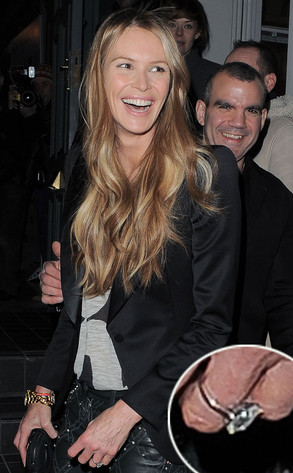 KP PICTURES / Splash News
Diamonds are a girl's best friend. Just ask Elle Macpherson!
The 48-year-old model showed off her gigantic ring (on that finger!) at a charity event in London Tuesday night.
Although the former Fashion Star host has yet to publicly confirm any recent changes in her relationship status, sources told Access Hollywood and Us Weekly earlier this month that "The Body" is engaged to her billionaire beau, Jeffrey Soffer.